Product Description
This Morpho butterfly wing is a beautiful example of structural color. The blue in its wing is not due to chemical pigments but how the light interacts with the periodic nanostructures on its surface. When you move the wing, you can see color changes depending on the viewing angle relative to the light.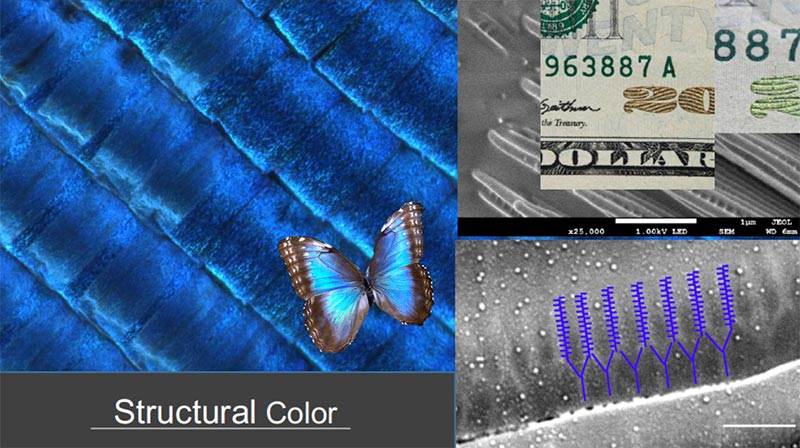 The reflective scale structure has been mimicked for use in screen display technology for more vivid colors with less energy. Tiny mimicked scales have been put in the ink in $20 bills and banknotes around the world to make the "20" shift colors from gold to green and make them difficult to counterfeit.
Structural color and iridescence are a pattern in nature; we call a platform technology. We find this in organisms around the world.  Examples include iridescent fish, peacock feathers, insects, and even some types of berries.
https://asknature.org/strategy/wing-scales-cause-light-to-diffract-and-interfere/#.XoO6YdNKiuM