It all started with an armadillo.
It's February 2012 at the Innovation Conference in La Jolla, California. Helen Chen of the San Diego Zoo is holding a live armadillo and sharing how the Zoo has a new program where scientists study the adaptations of animals to their environment. Examples include how these animals stay warm, shed water, build homes, and attach to surfaces.
Why is this program so important? These scientists were learning how nature innovates and adapts. The scientists could then take their findings and work with engineers to apply these same principles.
This is where Sue Okerstrom found her passion in biomimicry that combines nature, science, engineering, art, and design. Now she wanted to learn all she could about biomimicry and find a higher education program. There are not many biomimicry programs available, but she found the Certified Biomimicry Professional (BPro) program through Biomimicry 3.8.
The Adventure Begins with Biomimicry 3.8 Professional Certificate Program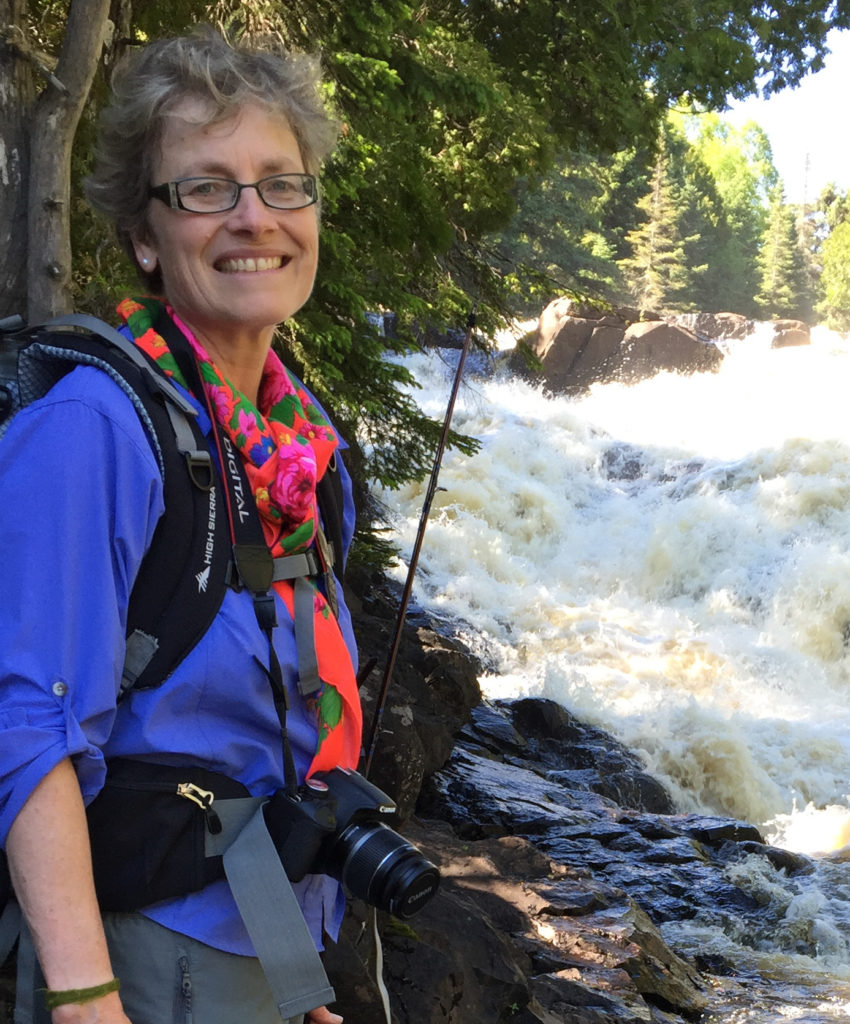 This program was created and is led by one of the founders of the biomimicry methodology, Dr. Dayna Baumeister.  She developed what is now a globally-renowned two-year program that combines the Master's of Science in Biomimicry from Arizona State University and six in-person immersion sessions taking students around the world to study biomimicry in nature.
Okerstrom applied as an engineer and was accepted. The adventure begins! Eager students had to apply as a biologist, designer, engineer, or business professional. Why? Because these defined the basic collaborative disciplines required to perform biomimicry from organisms in nature to successful products emulating the form, process or system in a new innovative sustainable product or service.
The two-year program was essentially two parts; the online Master's Degree and the in-person immersion sessions. 
The 20-person cohort studied for their master's degree online with lectures and virtual question sessions, individual and team assignments then prepared for an adventure across the world.
Where did the program go? The rocky mountain boreal forest and short grass prairie in Montana, the Sonoran Desert in Arizona, the temperate rainforest, and intertidal zone on Vancouver Is. Canada, the Tropical Rainforest and mangrove swamp in Costa Rica, and the savanna at the Okavango river delta and Kalahari Desert salt flats in Botswana, Africa.
What made this program unique was its students. The group was spread across 10 different time zones! Imagine scheduling the group calls. Some calls had one student on at 4 am her time while another was preparing for bed after our call. The diversity of the experience created an incredible experience of learning together.
Finding Patterns in Nature Across the World
Through our six in-person immersion sessions, we found incredible patterns in nature. Read the next blog to learn more about those patterns and why they're so important to industry innovation.
Work with Lichen Labs
Lichen Labs is a microscopy lab and biomimicry research and consulting business that supports R&D and problem-solving. We help companies apply biomimicry and microscopy to new product applications while also creating educational resources for STEAM students in the science classroom. Contact us today.